The week of November 29th, we learned all about working with sugar. We all built similar pieces with the following elements:
*Pulled sugar rose with leaves
*Poured sugar base
*Bubble sugar background
*Pulled sugar ribbon
*Pulled sugar coils
*Straw sugar trunk

It was a lot of hard work, and I learned that melted sugar is like napalm. It burns like hell when it gets on your skin and sticks to everything. It's an instant blister when it gets on your bare skin, and pulling sugar is no picnic. You're pulling taffy, basically, but it's taffy at 250 degrees. Ouch.
Sugar is also difficult in that you have to get it at just the right temperature - too hot and it caramelizes, not hot enough and it doesn't harden. And it's fragile. And it melts when it's humid. Which is why the bubble sugar wall on mine is starting to collapse.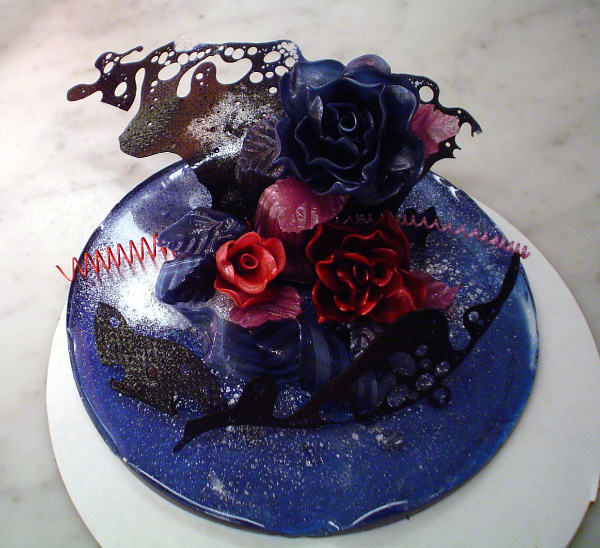 In person, this looked lovely, but all those dark colors made for difficult pictures.
Aerial view! Those little sugar spirals were a lot of fun.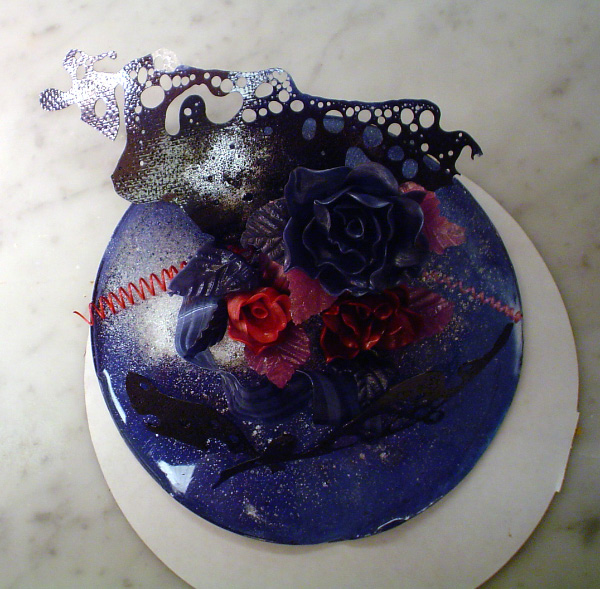 And then I had time, so I played with blown sugar and made this pear..thing.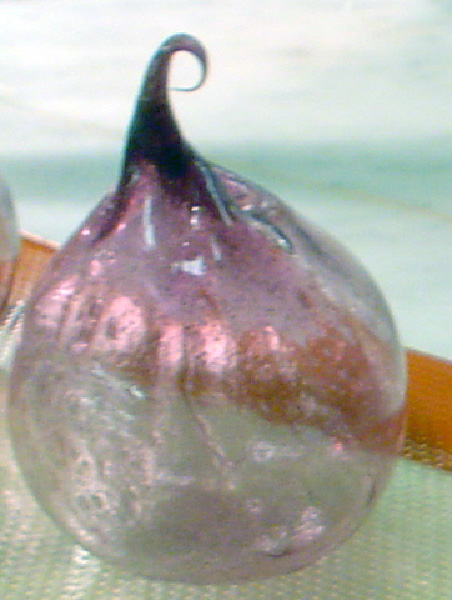 And then I still had time, so I made this little guy out of pulled and blown sugar.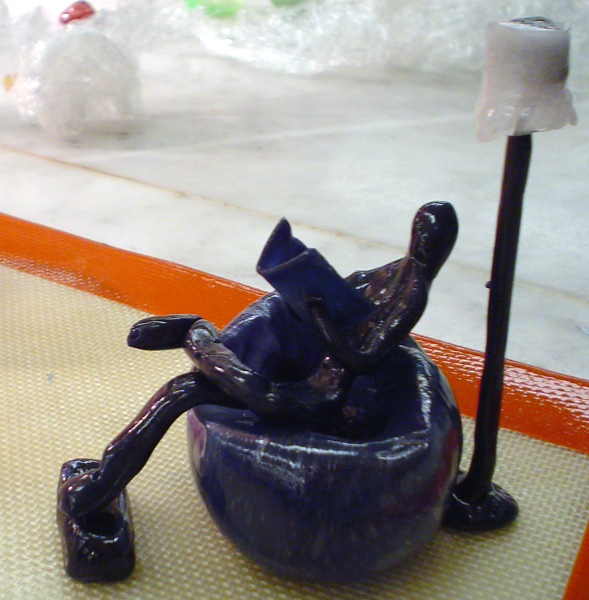 And another, better, pear.