| | |
| --- | --- |
| | 2 Dimensional Chocolate Showpiece |
We created two pieces of show work during the week of November 1st, 2004. The first of these was to be a picture in chocolate, with some elements on different layers. We had three kinds of chocolate to create these with, but we were allowed to mix them to create shades of gray, as it were. I decided to do a sort of chocolate version of my typical art style, very reliant on contrast and negative space.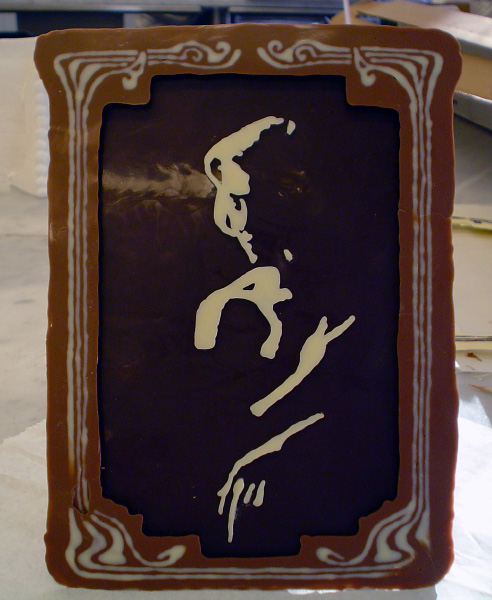 I used a photo of Cyndi Lauper as my guide. Chef Ian couldn't really see what it was until I told him, and then he pronounced it brilliant. My frame could use a little help - this was the best of three tries.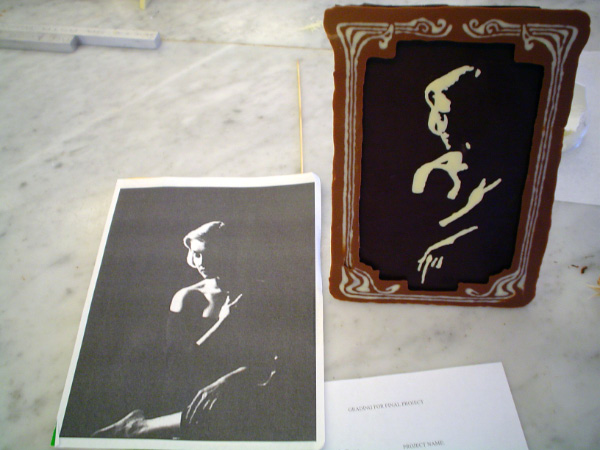 See it now?