We were given the recipe for croquant, and told to make a base for croquembouche. I had time, and made myself a little box out of the sweet stuff.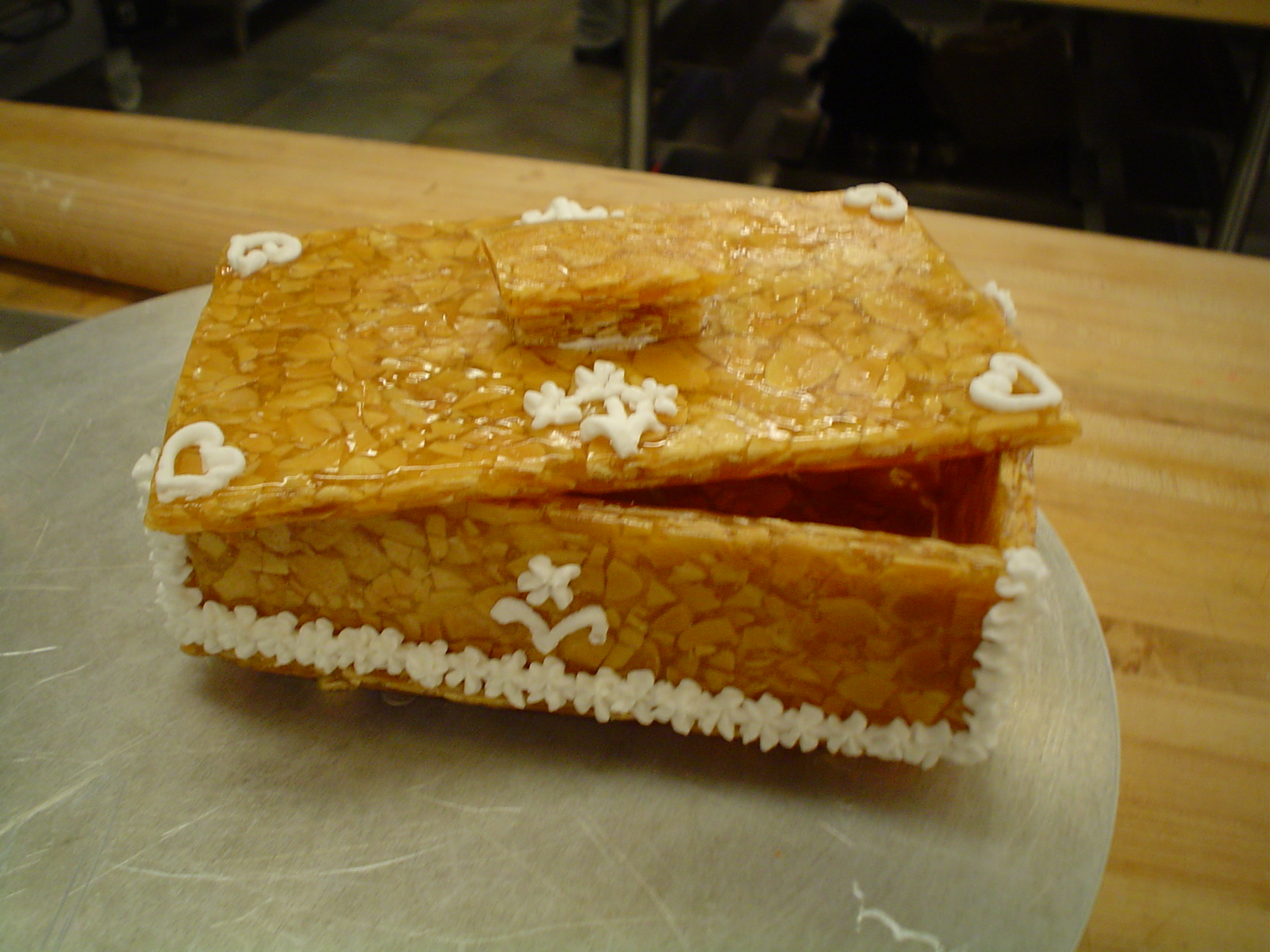 And decorated it with royal icing.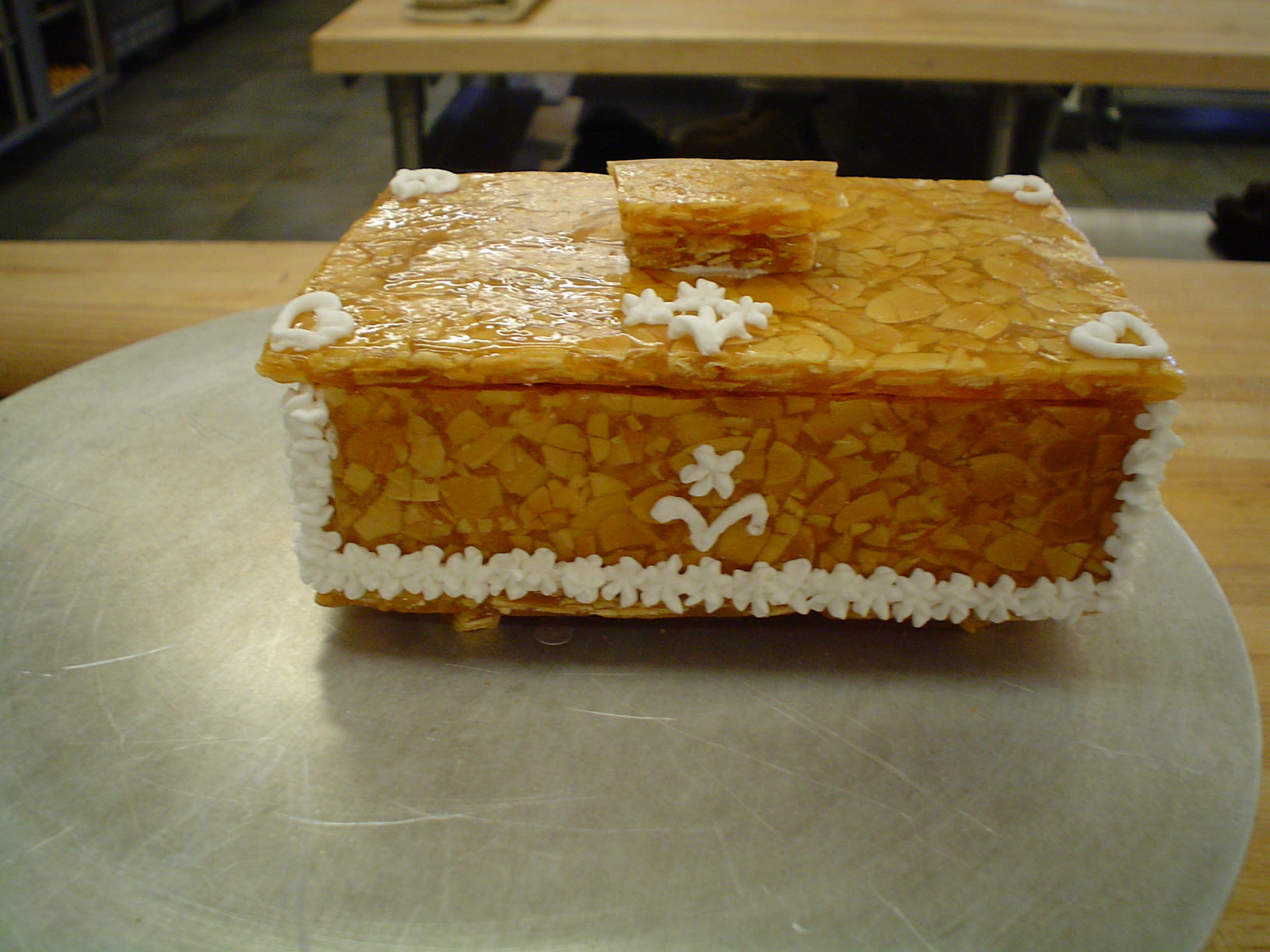 Lil' hearts and flowers.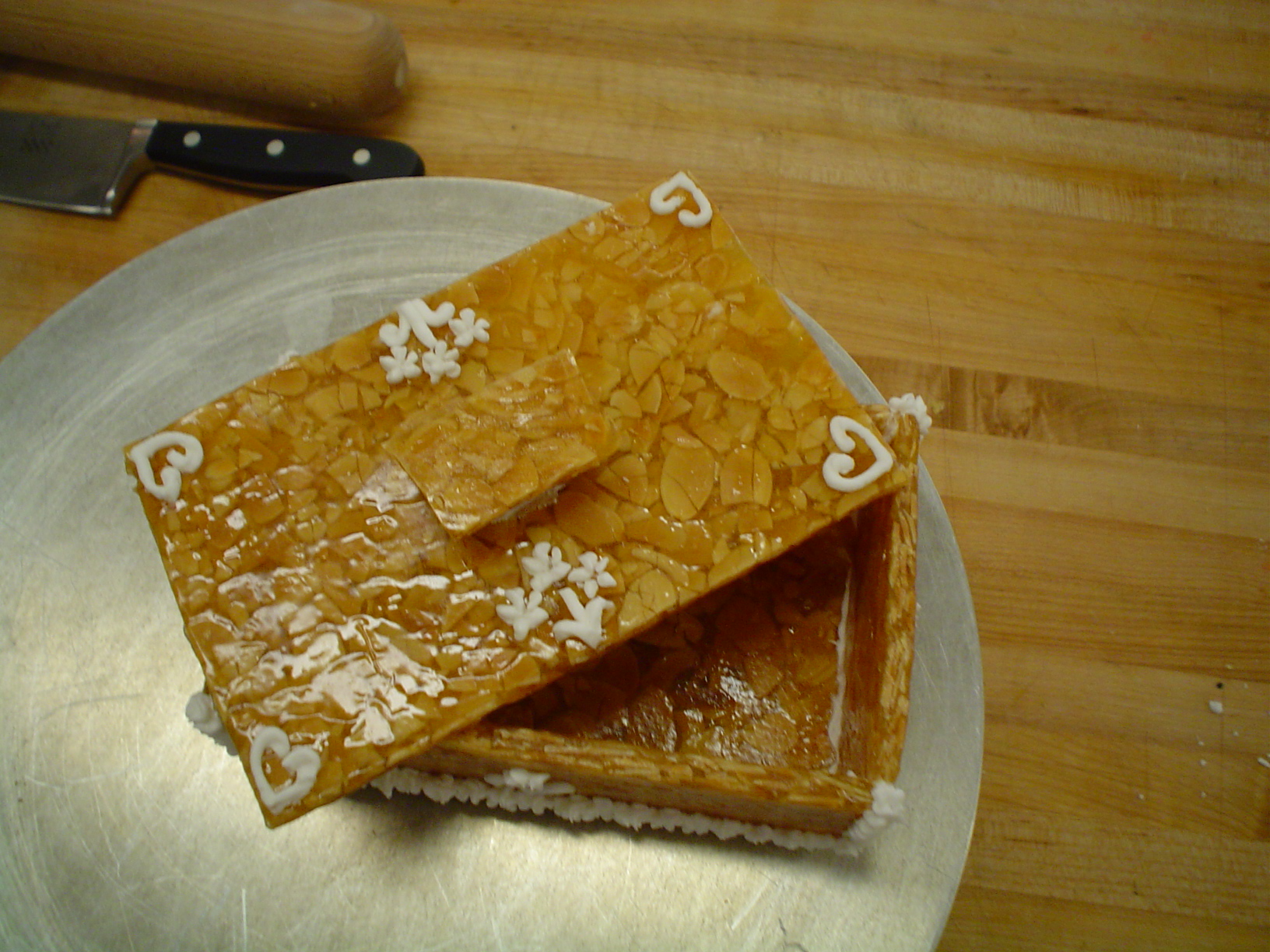 The top didn't quite sit on it perfectly, which was good - since this was sugar, it got really sticky when it was humid. Eventually humidity claimed it, but it was a lovely box until then. And delicious after then.