You can paint with cocoa.
...I didn't know that, either.
For this project, we were to create a freestanding frame from pastillage (think flavorless Altoid mints), and then use alcohol and cocoa as paint to create an image. Alcohol was added to lighten the 'paint', cocoa was added to darken it. The resulting paste is brushed onto the dry pastillage and creates a sepia-like image.
My boy suggested this theme, his favorite frame from the Edward Gorey story of The Epileptic Bicycle. I wanted to use the image of an alligator on his back, with a word bubble proclaiming, "I die", but in the end I agreed that this panel was the best choice.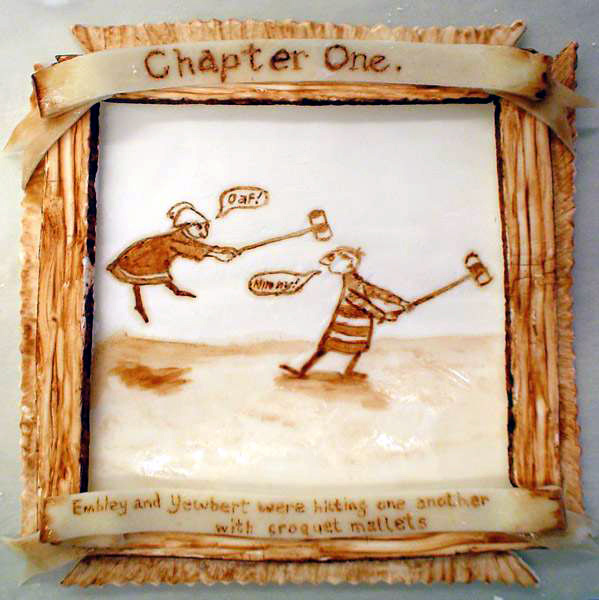 I embellished the frame with banners of marzipan. The frame broke a few times, but it held up very well despite until months later, when I carelessly knocked it off the shelf while I was cleaning.