Our gingerbread houses were put on display in the lobby of The Galleria, an indoor shopping center in Portland, Oregon. WCI occupies the top two floors of the building, but this floor contains a couple of food places, a Made In Oregon outlet, and the restaurant run by WCI students, among other things. There's also a cafe that sells coffee and the pastries WCI makes. The village was set up just outside the doors of the restaurant.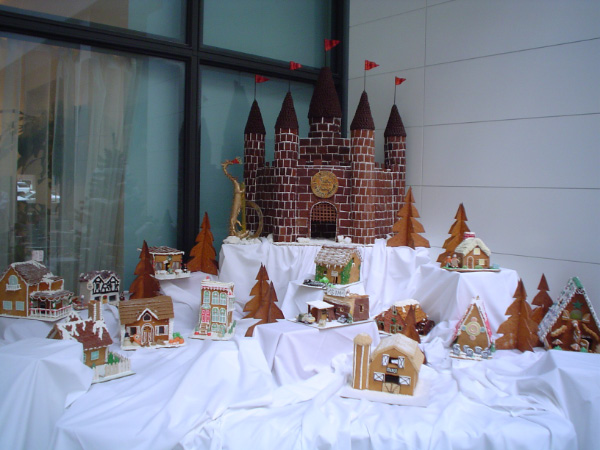 My house was put right up front. So much for the 'rich folks in the hills' idea. I was honestly concerned about someone destroying the house, but the only damage it sustained was from the setup crew draping that string of lights across the roof, which melted one of the tiles.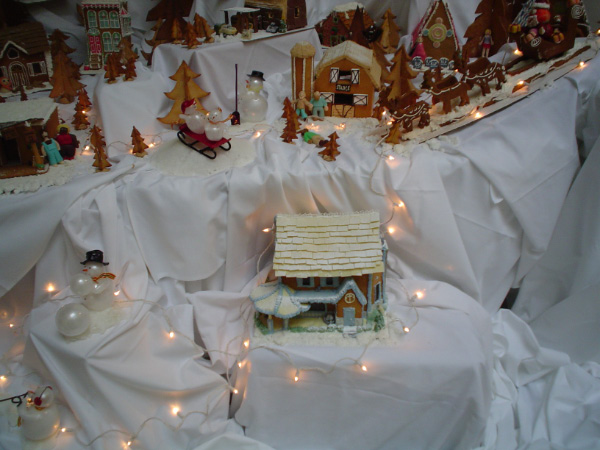 Pretty cute little village, though. That castle was built with gingerbread and cardboard. Cheaters. hehe. The sugar dragon was made by a student, and I'd have liked to get a better picture of it, but I couldn't get close enough.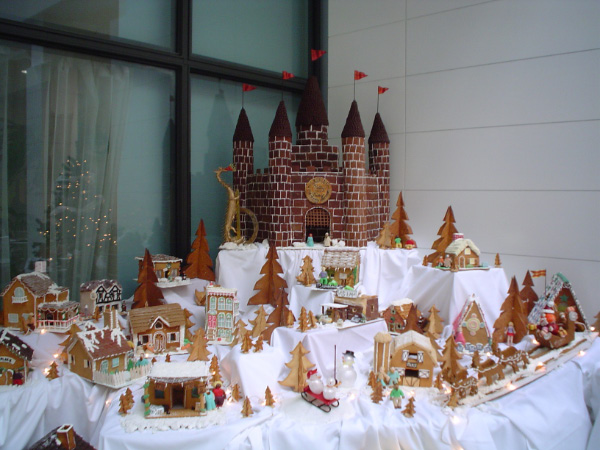 The blown sugar snowmen were a nice touch.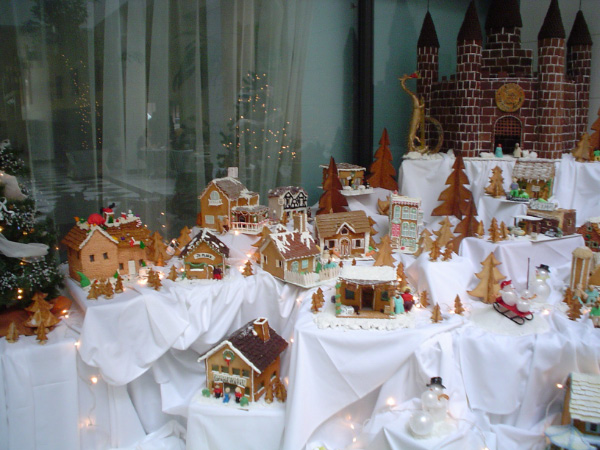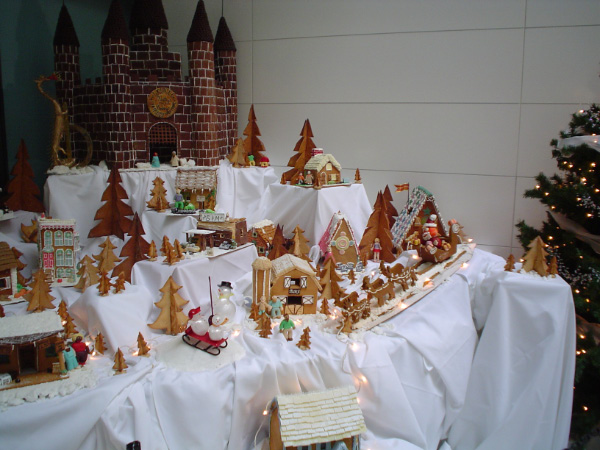 Top left is that bait store, with marzipan people outside.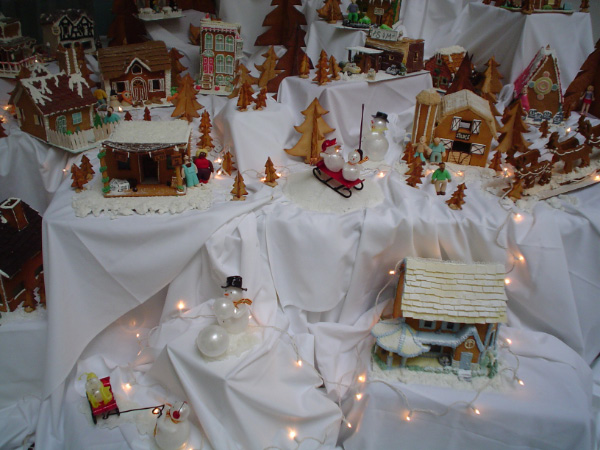 And finally someone thought to string a chain across for security, which unfortunately ruined my shot.