Everyone's favorite part of my house was the cats. There were a total of 6, parents and four kittens. I was astonished that no one stole or otherwise harrassed them once the house was put on display.
Papa cat surveys the scene from his lofty position above the bay window.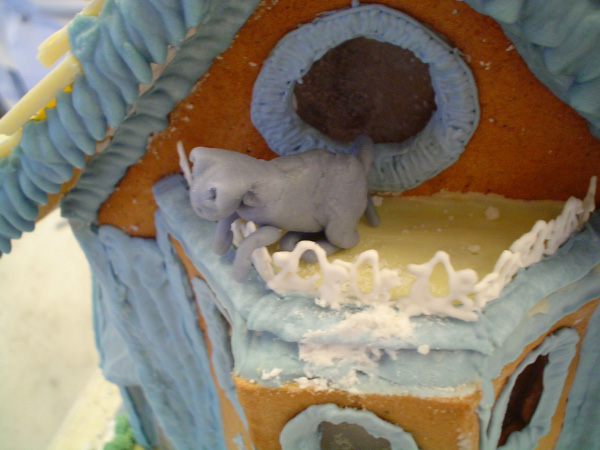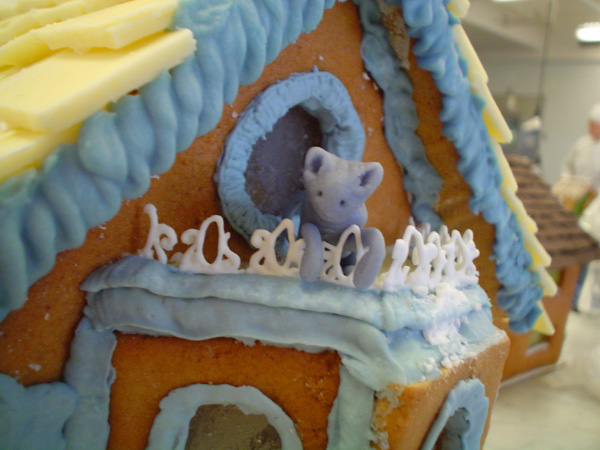 Mama cat sleeps in the corner of the porch in a basket. I realize the cats are too big for scale, but I was having fun with them.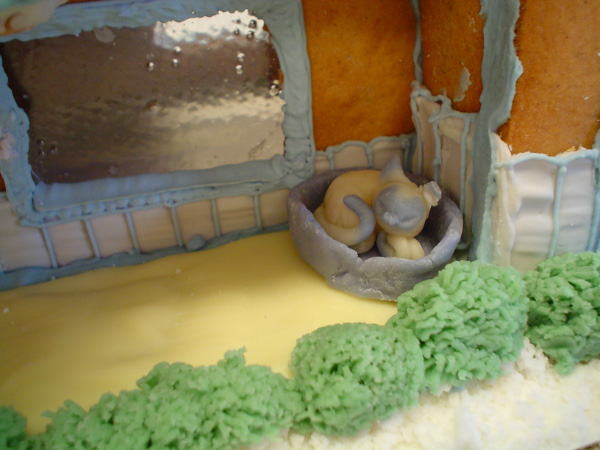 I think the two kittens wrestling on the porch were my favorite. They were freakin' adorable, and I got this pose just right.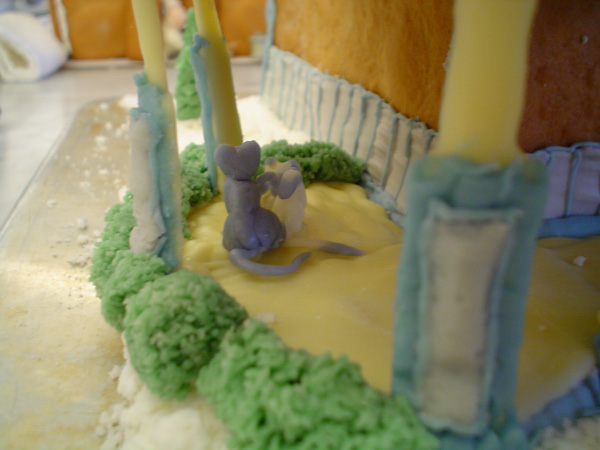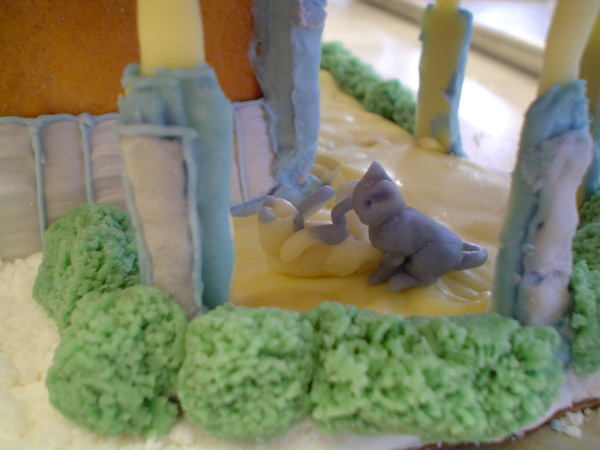 The Siamese kitten on his own. I broke his tail. *cry*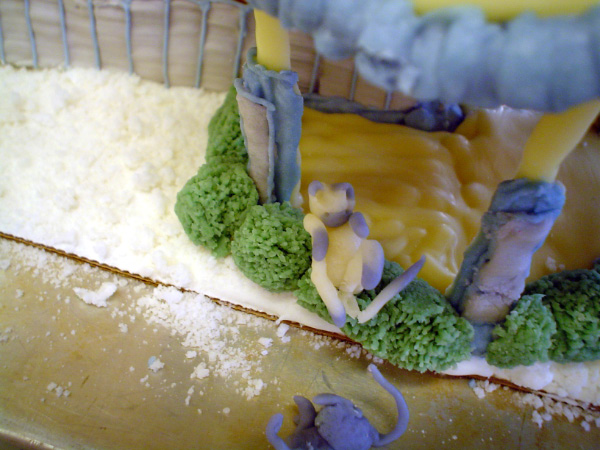 The little gray wrestler, peering almost curiously into the camera.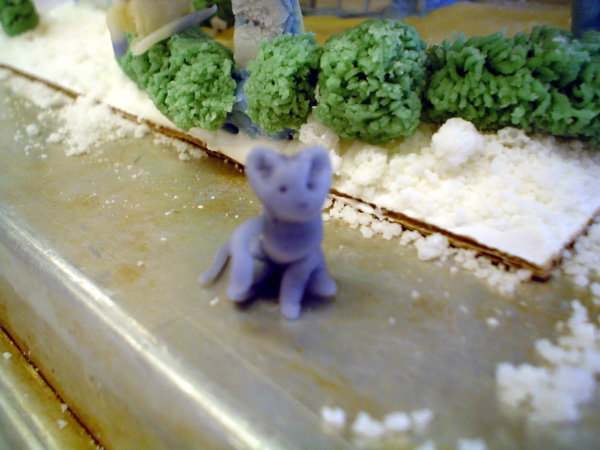 One little kitten, kickin' it on the roof above the front porch.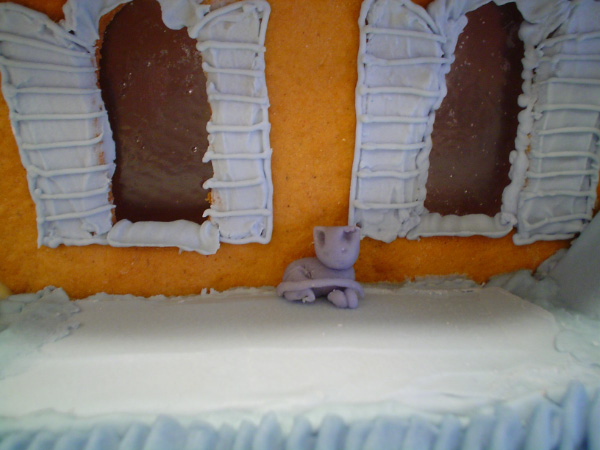 Okay, no, this kitten was my favorite. A little Siamese kitten, checking out what's going on inside, wanting to be in from the cold. SO CUTE!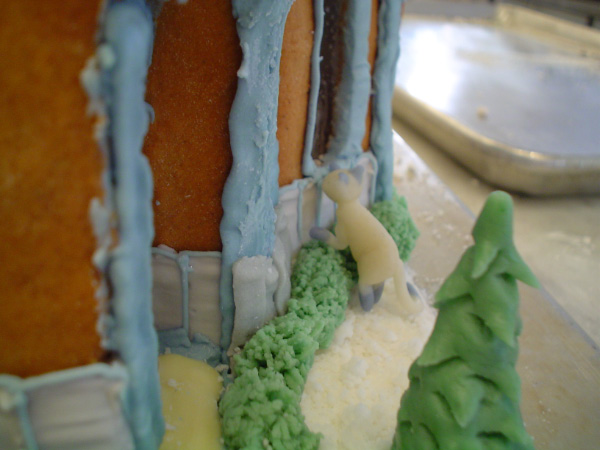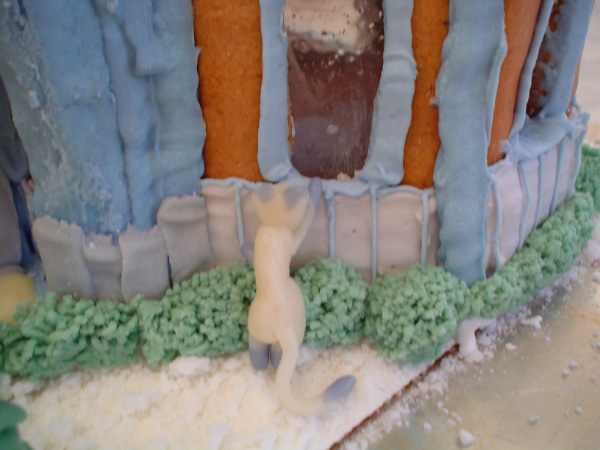 Just to show how small they were. Holding this little marzipan kitten felt kind of like holding a pinkie mouse.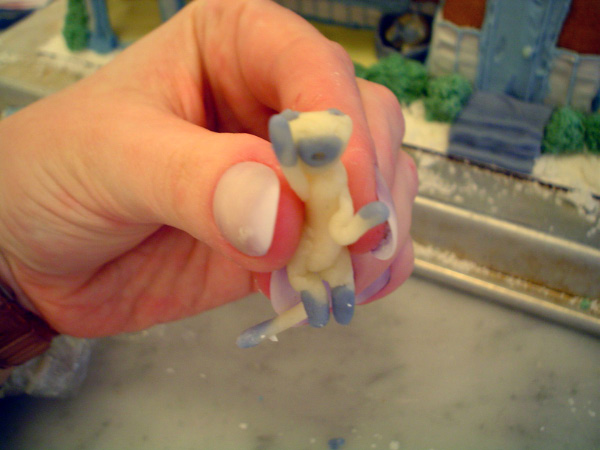 I made a couple little kittens for schoolmates. I rescued the kittens, a week after the house was displayed, but they all broke, over time. But I can always make more.