We spent a week on celebration cakes, the end of which we had to produce two cakes, a buttercream and a glazed one. We had to use buttercream roses for one, and marzipan roses for the other.
I made marzipan roses for a whole day. My first one is the bottom right one, and it goes counterclockwise from there. You can see how much better at them I got, in the course of one day.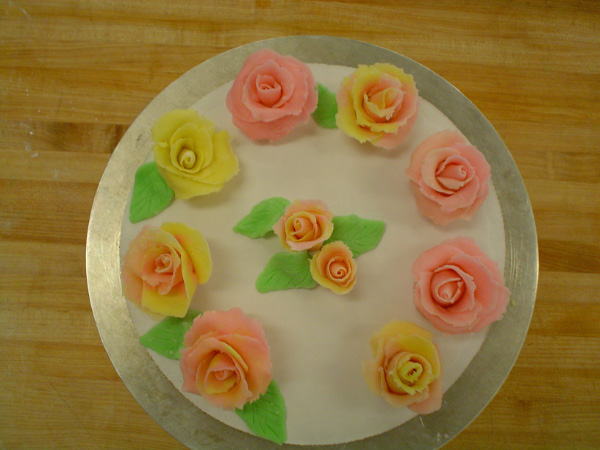 My buttercream roses weren't so grand, as you can see. I made this as a birthday cake. Midori is my cat.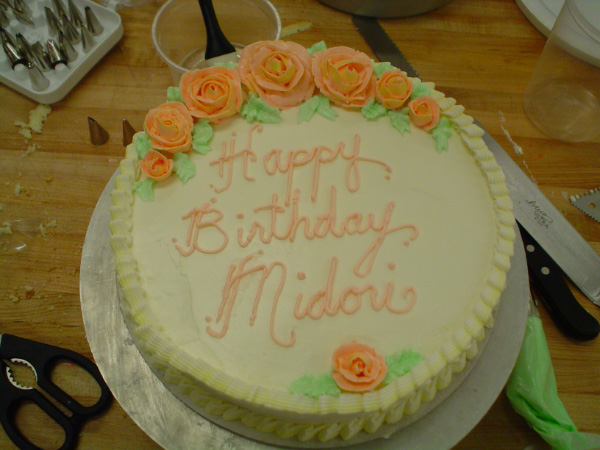 Chef Casey didn't like the dual color in the piping. "It's very...Safeway. You..aren't going to work at Safeway, are you." I had a little trouble keeping the border on the top of the cake, as you can see.
For my glazed special occasion cake, I used a woodgrain-look chocolate border, and the marzipan roses.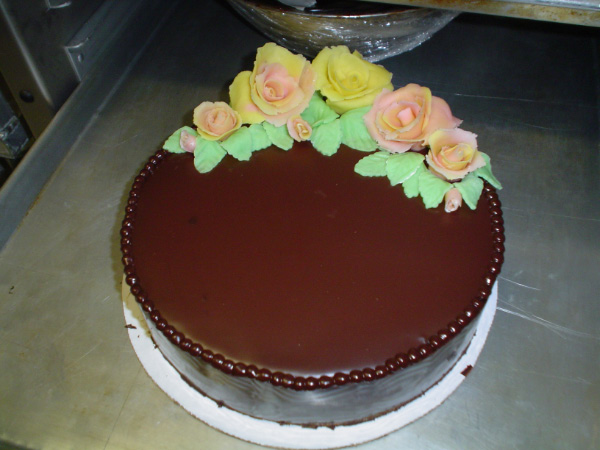 A closer shot of the woodgrain. I was afraid of ruining the cake before I inscribed it, so I took photos before.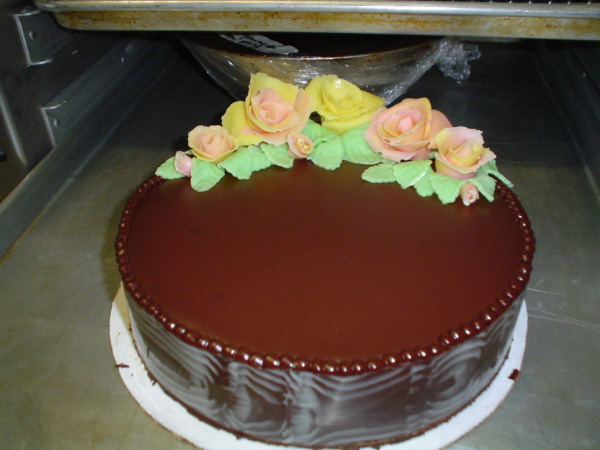 After the inscription. I couldn't think who else to inscribe it to.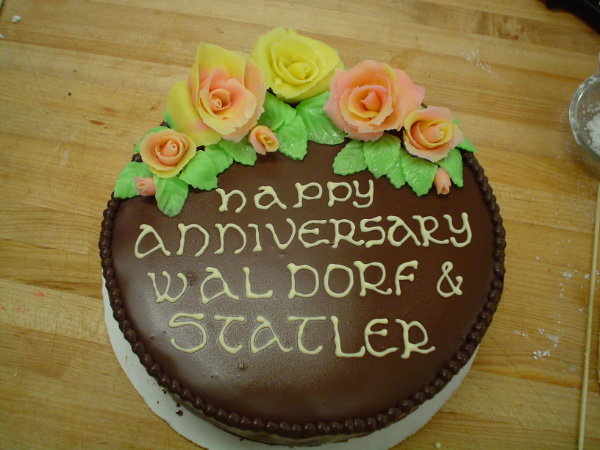 Waldorf and Statler are the two old Muppets in the balcony of the Muppet Show. I named my firebellied newts after them. You can see the marks in the ganache where I had to reset the leaves.