We built a platform out of croquant, which is a candy made of hard caramel and almonds.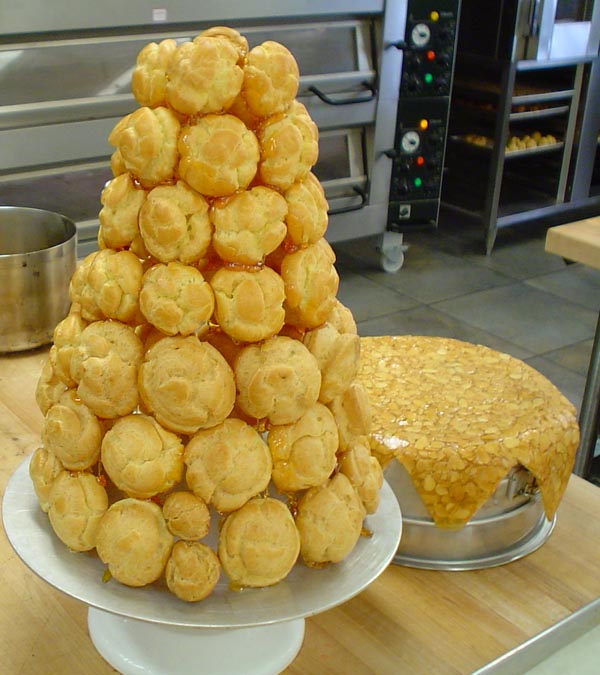 Ideally, all of your cream puffs will be uniform in size. Ours weren't.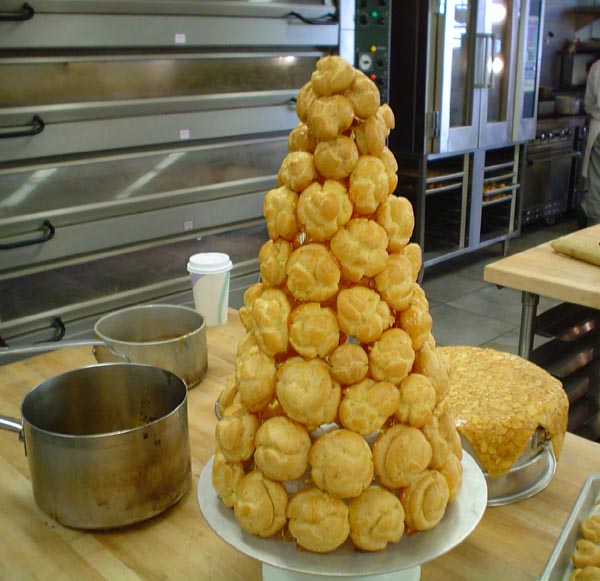 The hard part isn't even avoiding burning your fingers on the molten caramel. It's working fast, before the caramel hardens or the humidity softens it too much and the thing falls apart.