I was asked to provide the cake for a wedding in July 2006. The bride to be was keenly interested in ikebana, the Japanese art of flower arrangement. I was presented with an example of it, and set to recreate it for the cake's centerpiece. I originally tried pastillage, but found it too brittle for what I needed, and too pale. I eventually settled on rolled fondant, which gave me the best results. It's a shame people don't like fondant too much, because it's one of the most versatile substances I know.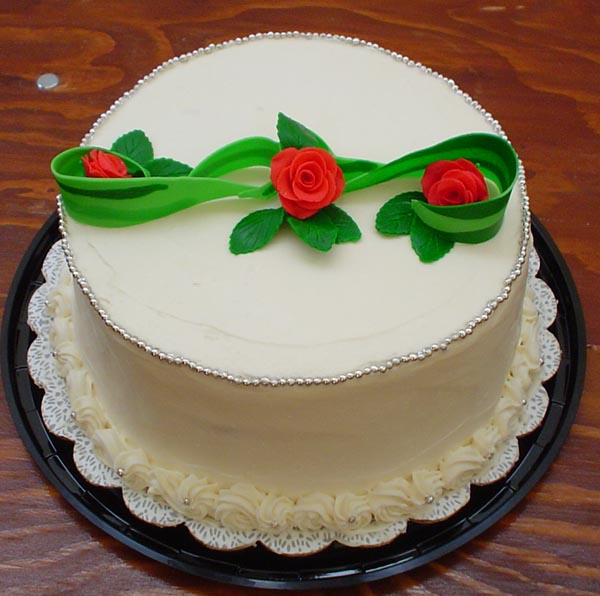 When I get a little more practice, the leaves will actually look like leaves. You can do amazing things with fondant. It was a hot day in July, so the circle of silver dragees started drooping a little.
The cake is an apple cake, with caramel between the layers. The whole thing is iced with white chocolate cream cheese icing.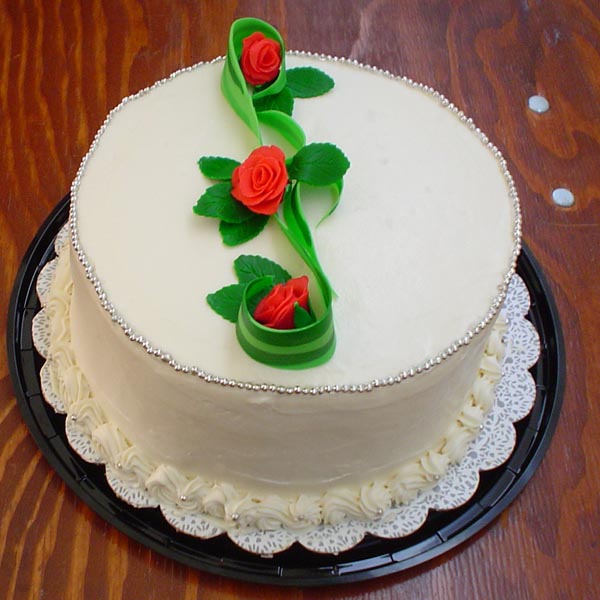 The cake was a huge hit.